Automate Social Commerce. Grow Sales.
Grow your social commerce business with ZipLip's AI-Powered Commerce Suite.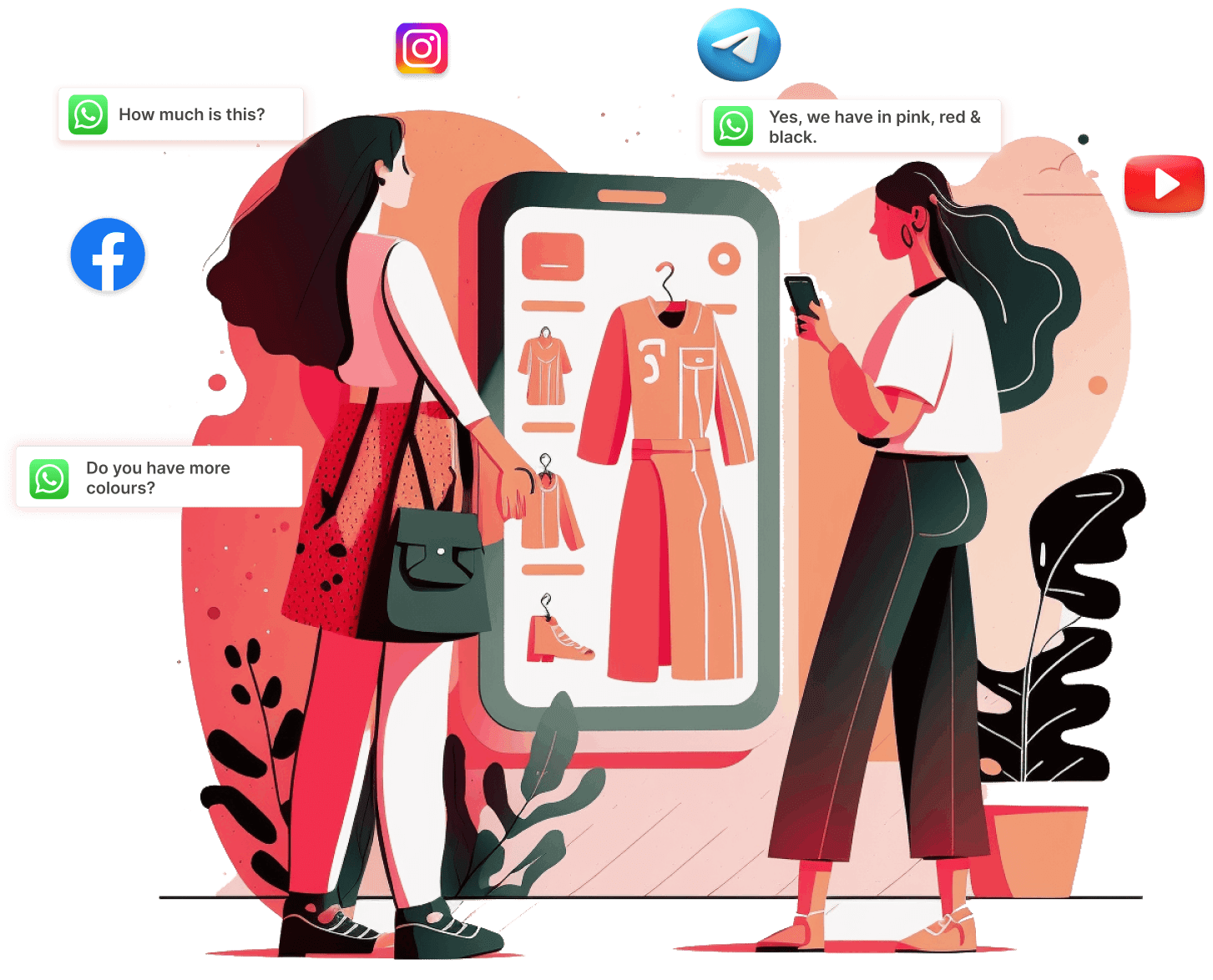 Seamless shopping experience on all social media.
Get started now for seamless Orders, Payments, Deliveries and more!
Boost Sales with your free
ZipLip Mini-Catalog Link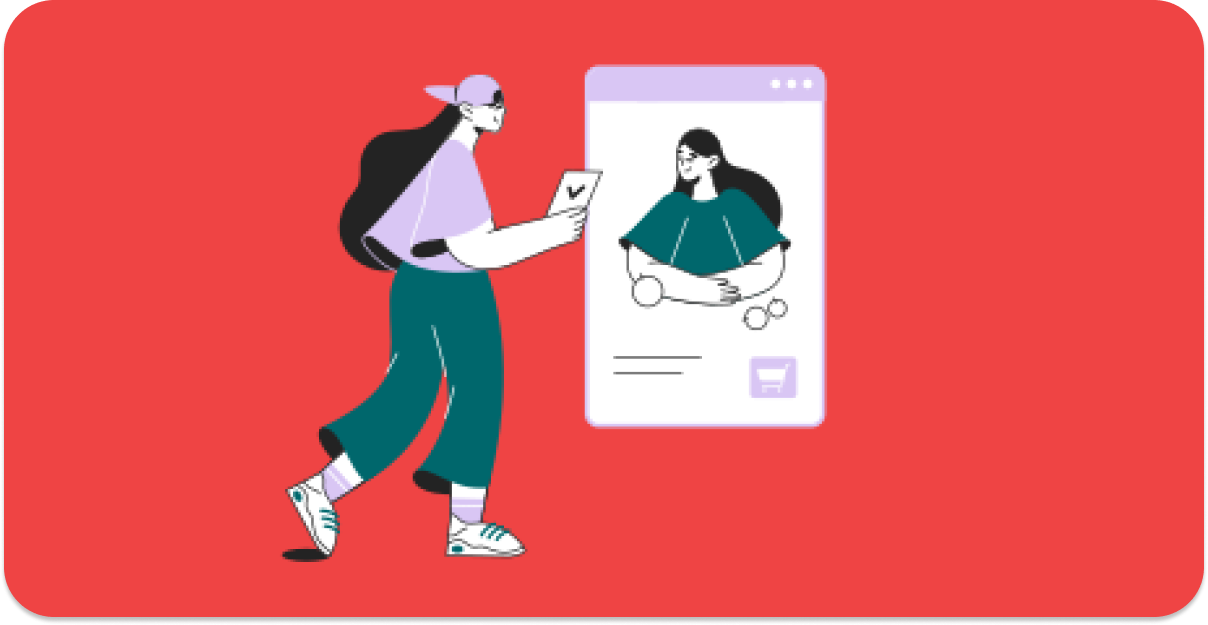 Create Mini-Catalog
Create beautiful catalogs for any usecase - Video, Photo, Live, from our easy-to-use seller dashboard.
Share across Channels
Share anywhere on different social media platforms & take orders hassle-free.
Boost Sales
Enjoy high conversion and more sales for your products with our seamless checkout & highly curated sales leads.
Seamless checkout
Complete your purchase in a few seconds. No need to leave the social network.
AI-powered commerce
Get insights on your customers and their buying patterns with ZipLip's AI-driven analytics.
Automate your Orders, Payments & Deliveries.
Keep track of inventory, payments and delivery all with ZipLip's AI Commerce Suite.
Highly Curated Sales Leads
Get high intent leads which you can easily convert and boost your sales. Get connected to leads in just one-click.
AI-powered RTO protection
Our Proprietary algorithm help you reduce your order RTO and ship to your customers stress-free.
AI-powered Fraud protection
We protect you and your customers from fraudlent activity and deliver seamless experience.
Build with ZipLip
Gadgets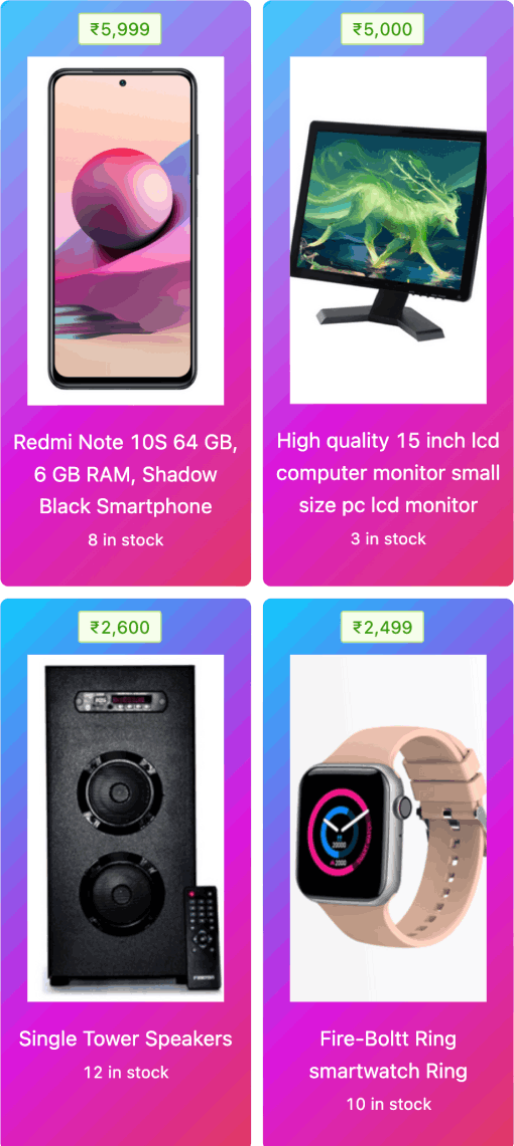 Toys
Handicrafts
Gardening
Beauty
Packaging
Supercharge your Sales with our All-in-one Dasboard
ZipLip is designed to provide you best-in-class selling experience through your social channels.
Seamlessly make your free catalog
Manage all your order at one place
Analytics to help you make smarter decision
Suman
Reseller from Hisar
I doubled my sales using ZipLip feature 'Initiated Orders'. ZipLip helped me convert high intent potential buyers into actual buyers. Thank you ZipLip!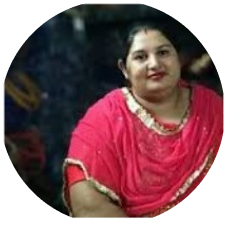 Nabi
Reseller from Bengal
My buyers loved purchase experience with ZipLip. Its entirely automated, they don't have to ask me any redundant questions anymore.
Murtaza
Seller from Indore
Great Platform. I can create mini catalogs very easily in less than a minute. Best part I can share it anywhere I want- Facebook, Whatsapp, Youtube, etc. and take orders.
Frequently Asked Questions
What exactly is ZipLip?
ZipLip is a one-stop AI-powered free commerce suite that helps merchants increase their conversion rate in Social Commerce by providing a seamless checkout experience on all social media platforms. ZipLip provides a range of services which includes Order Management, Delivery Management and Payment Management.
How to use ZipLip?
Sellers create mini-catalog link of the products they want to showcase on social media from ZipLip seller dashboard, and put these links on their social media posts, and from there buyers buy in a completely automated manner.
How does ZipLip help merchants increase their conversion rate?
ZipLip helps merchants increase their conversion rate by providing a fast and secure checkout experience on social media platforms. This helps to reduce friction during the checkout process and encourages customers to complete their purchase.
What are the benefits of using ZipLip?
ZipLip offers merchants several benefits, such as a secure, fast and easy-to-use checkout experience, AI-powered insights to optimize sales, and access to a wide variety of payment options. This allows merchants to maximize their sales and increase their revenue. Create your free mini-catalog from ZipLip & share on social media & sell more.
Get the AI-powered commerce suite. Streamline your Social Commerce with ZipLip.